Courses in Rome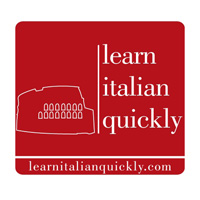 Courses in Rome
From October to April we organize courses in Rome with the full immertion formnula "Live and study at the theacher's home ".
The courses available are: Italian Language, Art History (with guided tours of three hours a day with a University professor), and Italian cuisine.
See course descriptions at the end of this page: Method for teaching Italian, Art History, Cooking Classes.
Where courses are held:
Our Flat in Rome
The flat is at about 3 minutes by feet from the Main Station (Termini) and at about 15 minutes walking from Piazza Venezia. It's about 100 square meters wide, with 3 double bedrooms, a living room and a big kitchen.
Courses Descriptions
Italian Language Methode
Learn Italian quickly: The language courses are based on a highly communicative method designed to foster confidence in students and encourage them to speak as soon as possible.
Living with your teacher and her family you will be introduced to the most common everyday situations to make you able to communicate and work in a new environment.
Grammar and vocabulary will always be presented, analyzed and practiced in a context which is meaningful to you.
You will discover and interpret Italian culture directly instead of merely relying upon the opinion of an "expert".
You will uncover Italian culture and society in of its complexities, replete with the thoughts, hopes, beliefs, dream, traditions, and behaviors of Italian people with whom they themselves interact.
The course will gradually grow a cultural awareness and you will be able, in a short time, to better understand the immediate world around you in comparison to your own culture.
The lessons and materials are chosen exactly for your needs and level.
Art Histrory Program
Discover Renaissance of Rome
(one week tour in English or Italian)
A one week guided tour of the most significant Renaissance churches and sites of Rome, a unique opportunity to follow step by step the stylistic changes occurred between the Middle Ages and the Renaissance in the roman art. From the mystic, byzantine language of the mosaics in the Churches of Santa Cecilia, Santa Maria in Trastevere and San Clemente to the early artistic achievements of Masolino and Masaccio (beginning of the 15th century) up to the great masterpieces created by Raphael, Bramante and Michelangelo in the 16th century.
Artworks will be analyzed under the stylistic, iconographical, religious and historical point of view.
Visitors will be also provided with handouts (plans, pictures, notes) to facilitate the comprehension of the artistic phenomena.
Church of Santa Cecilia in Trastevere and Church of Santa Maria in Trastevere (2 hours)
Church of Santi Quattro Coronati and Church of San Clemente (3 hours) Sixtus IV Della Rovere's patronage: Church of Santa Maria del Popolo (2 hours)
Raphael, Peruzzi and Sebastiano del Piombo at the Villa Farnesina alla Lungara (2 hours)
Saint Peter Basilica: Bramante and Michelangelo(2 hours) Vatican Museums: Pinacoteca, Raphael's Rooms, Sistine Chapel (3 hours)
Tours will be held by Pier Paolo Racioppi, Ph.D, Art History Professor at IES Rome University.
Cost of the complete week tour: Euros 800,00 (entrance fees not included)
We also offer single guided tours (3 hours each) to Roman Forum and Coliseum, Galleria Borghese, Baroque in Rome etc.
Cooking Program
Italian pasta hands-on cooking course

The Italian Pasta Hands-on Cooking Courses are thought for students who wish to combine the study of Italian Language with the Cooking courses while experiencing how to prepare, cook and serve the typical Italian pasta based dishes. Courses are organized as follows:

Cooking session
10 hrs/week: 4 cooking sessions/week
Each cooking session: 2.30 hrs (1hr=60')
Schedule: by arrangment Monday to Friday

Cooking sessions program
Lasagne (stuffed pasta)
Risotti
Gnocchi
Hand-made pasta
How to reach us
At the Fiumicino Leonardo da Vinci Airport there is a train every 40 minutes to take you to the Termini Station. If you land at the Ciampino Airport, there is a bus service to take you top the Termini Station, or, as an alternative, the subway (the subway stops at the Termini Station anyway).
Course duration
The duration can be any length in time. The minimum duration is one week. Italian Lessons (50 minutes each) are individual. Just let us know by email your preferred dates and the number of the required teaching hours.


Typical schedule
Breakfast, and every 2 dasys, dinner with the teacher.
Lessons with the teacher in the morning or in the afternoon, by arrangement.
You can spend the rest of the day as you prefer.
What about free time?
At home you can find lists of all the events that take place in Rome in the period you'll be there. We will happy to suggest you the best way to spend your free time!