---
Find out all services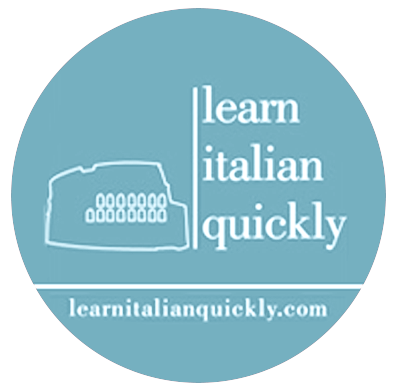 "Learn Italian Quickly" – Italian language courses
The language courses are based on a highly communicative method designed to foster confidence in students and encourage them to speak as soon as possible.
Living with your teacher and her family you will be introduced to the most common everyday situations to make you able to communicate and work in a new environment.
Grammar and vocabulary will always be presented, analyzed and practiced in a context which is meaningful to you.
You will discover and interpret Italian culture directly instead of merely relying upon the opinion of an "expert".
"Beautiful B&B and amazing Gallura region"

Both, myself and my husband as well as 'growing bump' decided to stay in Santa Teresa Domus de Janas B&B. From the moment you enter the communal patio area you are welcomed by resting dec chairs and gorgeous meditarenian warmth from flowers, cactuses and quiet relaxing atmosphere despite of being placed 1 min away from the main square. We have stayed in 'light blue' room with fantastive view to main square where you can indulge in italian hustle and bustle. We loved breakfast: you help yoursefl from local deli, pecorino cheese, home made jams (fig one was delicious!) as well as access to make expresso coffee using various coffee equipment which we loved!! The kitchen is fully equiped and table is laid at evening for the guests but as we did you may wish to eat outdoors on the terrace. There is also little library where you can help yourself with maps/guides (multilingual) as well as the books. B&B is based 5 min away from local sandy beach as well as port for Corsica. The owners: Daria and Simone are just like medditareanian sunshine: always there, warm and welcoming. At initial meeting they have provided full list of recommended restaurants as well as places to visit. We have travelled a lot but Domus de Janas is exceptional and would love to return here for family holidays!
"More Than A B&B!"

Daria and Simone welcome their guests like they do because they are so proud of what they have created in this beautiful part of the world….from the minute you enter this delightful B&B you know your stay is going to be something very special. The room configurations are fantastic – there is a room for everyone, individuals to families – all clean and spacious. Then there is the amazing way the rooms are decorated, the care that goes into breakfast choices, the enthusiasm, time and effort taken to ensure the visitor doesn't miss any tourist sights, and their restaurant recommendations were all thoughtful like everything else. I would suggest that you not miss the beautiful sunset from the roof top. I would highly recommend this b&b for anyone looking for a unique experience in Santa Teresa
"Let Me Count The Ways"

This delightful Bed and Breakfast is perfect in so many ways. It is in a great location with wonderful roof top views. Besides being clean and comfortable, it is beautifully decorated with artwork by the owner's grandmother as well as her own decorative touches. The many outside seating areas give it a feeling of quiet privacy, although it is only steps from the piazza. The kitchen is fully equiped and breakfast accomodates any schedule. But best of all are the hosts, Daria and Simone. They could not be more gracious. During a month long tour of Sardinia, we learned that the scenery, history, culture, and food were amazing. But our best memories are of the people, and Daria and Simone were a big part of that experience.
WHERE WE ARE
Domus de Janas is a guest-minded, sunny, and colourful house
that has great panoramic terraces which are open to its guests.
It lies in the historic centre of Santa Teresa, looks out on the piazza and on
the town's main Corso, is 300 yards/meters away from the wonderful
beach Rena Bianca with its fine white sand.
A little cornerplace of paradise in the north of Sardegna.
Via Carlo Felice 20
07028 Santa Teresa Gallura OT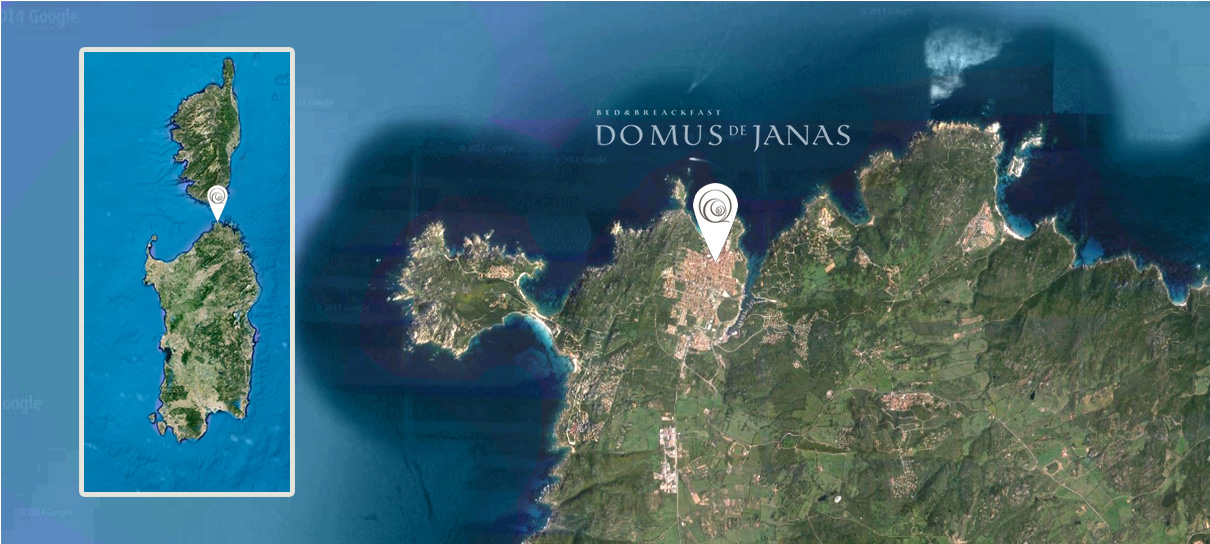 Recomended by B&B Domus de Janas

We think that in the relationship between people the real beauty of things is hidden. Domus de Janas has always lived this beauty and harmony.
"The home is where one finds a heart."